WordPress database error: [Unknown column 'status' in 'field list']
SELECT `final` AS final_round, `group`, `home_team`, `away_team`, DATE_FORMAT(`date`, '%Y-%m-%d %H:%i') AS date, DATE_FORMAT(`date`, '%e') AS day, DATE_FORMAT(`date`, '%c') AS month, DATE_FORMAT(`date`, '%Y') AS year, DATE_FORMAT(`date`, '%H') AS `hour`, DATE_FORMAT(`date`, '%i') AS `minutes`, `match_day`, `location`, `status`, `league_id`, `home_points`, `away_points`, `winner_id`, `loser_id`, `stat_id`, `post_id`, `season`, `id`, `custom` FROM wp_leaguemanager_matches WHERE `id` = '536' LIMIT 1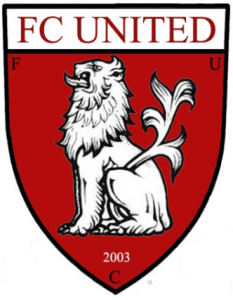 Chicago FC United knocked off the Pittsburgh Riverhounds, 3-1, on Wednesday night in the Second Round of the Lamar Hunt US Open Cup.
The name of the team may be new to some fans, but this is the same franchise that, up until recently, was tied to the Chicago Fire of Major League Soccer. The upset win over Pittsburgh, the club's second over a pro club (New Hampshire Phantoms in 2004), gives United its ninth US Open Cup win, which ranks 4th among all amateur teams in the Modern Era (1995-present).
The Chicago side, which is still two weeks away from the start of its Premier Development League season, took an early lead when an unmarked Mark Segbres headed home a cross from the right flank, beating Pittsburgh's Barbadian international goalkeeper Keasel Broome.
FC United goalkeeper Sawyer Jackman kept the Riverhounds off the board until the 57th minute, when Pittsburgh's Olakunle Banjo managed to level the score.
The USL side, which already is nine games into its season, continued to press for a go-ahead goal, but was unable to dent the United defense.
Mark Segbres performed a little bit of wing wizardry down the right flank for Chicago United in the 72nd minute, pulling the ball back for substitute Tom Barlow, who scored from two yards out.
Pittsburgh continued to press the home side's goal, with Corey Hertzog blazing a shot over the bar in the 78th minute, but the Riverhounds left themselves open to a counterattack.
Chicago tacked on an insurance goal in second-half stoppage time, after Oscar Gonzalez eluded several Pittsburgh defenders in the corner. He slipped the ball to Ryan Sierakowski, who cemented the win for his team.
For the Riverhounds, the loss marked an unfortunate piece of history. Pittsburgh has now been eliminated by six different amateur teams in US Open Cup play. No professional team in the Modern Era (1995-present) has more upset losses.
With the win, Chicago United will host fellow giant-killer Christos FC in the Third Round. Christos defeated the Richmond Kickers, 1-0, on Wednesday. The winner will travel to Maryland to take on D.C. United of Major League Soccer.
WordPress database error: [Unknown column 'status' in 'field list']
SELECT `final` AS final_round, `group`, `home_team`, `away_team`, DATE_FORMAT(`date`, '%Y-%m-%d %H:%i') AS date, DATE_FORMAT(`date`, '%e') AS day, DATE_FORMAT(`date`, '%c') AS month, DATE_FORMAT(`date`, '%Y') AS year, DATE_FORMAT(`date`, '%H') AS `hour`, DATE_FORMAT(`date`, '%i') AS `minutes`, `match_day`, `location`, `status`, `league_id`, `home_points`, `away_points`, `winner_id`, `loser_id`, `stat_id`, `post_id`, `season`, `id`, `custom` FROM wp_leaguemanager_matches WHERE `id` = '536' LIMIT 1
WordPress database error: [Unknown column 'status' in 'field list']
SELECT `final` AS final_round, `group`, `home_team`, `away_team`, DATE_FORMAT(`date`, '%Y-%m-%d %H:%i') AS date, DATE_FORMAT(`date`, '%e') AS day, DATE_FORMAT(`date`, '%c') AS month, DATE_FORMAT(`date`, '%Y') AS year, DATE_FORMAT(`date`, '%H') AS `hour`, DATE_FORMAT(`date`, '%i') AS `minutes`, `match_day`, `location`, `status`, `league_id`, `home_points`, `away_points`, `winner_id`, `loser_id`, `stat_id`, `post_id`, `season`, `id`, `custom` FROM wp_leaguemanager_matches WHERE `id` = '536' LIMIT 1