"Los Dos" had the antidote for Cal FC's big heart and bigger dreams.
A early goal and domination on set pieces lifted Los Angeles Galaxy II to a relatively simple 6-1 win over the USASA team from Thousand Oaks, Calif. Wednesday night in the Second Round of the US Open Cup at the Stubhub Center's track stadium.
Alejandro Covarrubias drove in the opening goal from a sixth-minute free kick and Travis Bowen scored twice as the Galaxy's first-year USL Pro team built a 5-0 lead by the break.
"That's what it's about, being a professional," Bowen said. "You have to come out and put in a performance, no matter who you are playing, no matter how many people are in the stands."
Covarrubias drove a low, powerful free kick inside the base of the left post for an early Galaxy lead and "Los Dos" piled on from there to progress to a Third-Round matchup with another southern California USASA side, PSA Elite.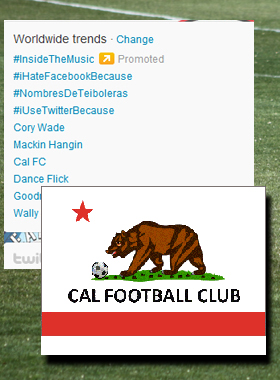 Defender Bradley Diallo headed in a corner kick to double the lead in the 24th minute. Bowen scored twice in three minutes to make it 4-0.
First beating two defenders to tap in Bradley Jamieson's shot, then roofing a chance from 10 yards after Jamieson was close in the 33rd minute.
"They're super well-organized and they came out really quickly," said Cal FC coach Nick Webster. "It was disappointing that four of the goals were set pieces. That was something that we wanted to be on top of."
Cal FC, who pulled off upsets of USL Pro and Major League Soccer opposition in its run to the Fourth Round in 2012, found reality in its return to the 101-year-old national competition.
Several players the Tri-County Soccer League team hoped to add for the competition didn't receive international clearance in time to bolster the squad. It also arrived to find an opponent of a different caliber.
"That was the most structured team that we've played all three years," said Cal FC defender Kai Werring. "That was a big difference. Previous have been scraps. You could tell a couple of those guys are going to go places."
Cal FC scored its goal five minutes after the break. Midfielder Kramer Runager put Reymundo Reza through on goal with a defense-splitting pass and the halftime substitute slotted home the finish.
"I was really proud of the second half," Webster said. "The team showed a lot of character and heart. They refused to lay down. That could have gotten really out of hand."