For the second consecutive round, Real Salt Lake escaped embarrassment at the hands of a lower division opponent by finding some magic and prevailing in overtime, avoiding a repeat of their home loss a year ago to Minnesota of the NASL. In the Fourth Round Wednesday night the MLS club scored five unanswered goals, erasing a two-goal deficit to send the match to extra time where they found three more against an exhausted, visiting Charleston Battery of USL Pro.
Through an hour Wednesday night, it looked like the Battery were going to add another Major League Soccer team to their collection of Lamar Hunt U.S. Open Cup upsets. But Real Salt Lake coach Jason Kreis, whose team was sluggish throughout a first half that saw them allow two goals in four minutes, turned to his bench, and the duo of Joao Plata and Khari Stephenson helped turn the match.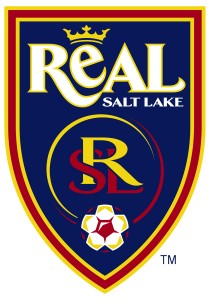 Rookie Devon Sandoval scored twice, Plata and Javier Morales had a goal and an assist apiece and Stephenson scored on a long-range rocket as Real Salt Lake surged to the victory at Rio Tinto Stadium in Sandy, Utah, sending them to the Quarterfinals for the third time in their nine-year history after previous appearances in 2006 and 2011. They'll play host to the Carolina RailHawks of the NASL on June 26.
"I was really, really disappointed with what happened in the first half," Kreis said in post-game media comments. "But I challenged the guys at halftime, and credit to them for the response they showed. To score five goals unanswered is pretty good."
The Battery, third in the USL Pro standings and coming off a 1-0 victory over Major League Soccer's San Jose Earthquakes in the Third Round of the Open Cup, opened the scoring just after the quarter-hour mark. Charleston's Jarad van Schaik – drafted by Real Salt Lake in 2011 but never offered a contract – played a long ball from the left side for striker Dane Kelly, who got behind center back Nat Borchers and finished to the far post against goalkeeper Josh Saunders.
The goal came on Charleston's first foray into the attacking end, but was quickly followed by another.
Mark Wiltse did well on the right flank and played the ball to Quinton Griffith in the box. He ripped a shot that clanged off the far post, but striker Nicki Paterson was there to finish off the rebound and give the visitors a stunning 2-0 lead just 18 minutes in. Paterson has six career Open Cup goals and has scored in the tournament for five straight years.
The scoreline remained that way through halftime, at which point some in the crowd of 13,763 booed the team off the field.
It was a vastly different story after the break; especially after Kreis brought on Plata and Stephenson for defender Aaron Maund and midfielder Sebastian Velasquez in the 63rd, switching to a three-man back line as the Battery sat back and tried to defend their advantage.
"We thought we could get at them in that first half and it worked. If we got that third goal, it might've put them under some more pressure," Battery coach Michael Anhaeuser said. "I have to give credit to them, they really changed it up in the second half. The substitutes changed the game."
Just three minutes later, Sandoval got Real Salt Lake on the board, heading a cross by defender Tony Beltran from the right side back across the goal to the far post past Battery keeper Odisnel Cooper.
"Excellent, really really good," Kreis said of Sandoval, a physical, 6-foot-1 striker out of New Mexico. "(He) got better as it went on, because I actually think he wasn't the sharpest until he scored the goal, and then I thought he was fantastic. And the work rate is always there, so I'm very appreciative of that, but he scored that goal that broke things open, then almost didn't really put a foot wrong the rest of the way."
Plata turned in a similar performance, setting up chance after chance for the claret and cobalt. The 5-foot-2 forward worked a give-and-go with Ned Grabavoy down the left side and appeared to have his legs taken out by a Charleston defender, then stepped to the spot and dispatched the ensuing penalty with authority to tie the score in the 79th.
"I don't know if it was a penalty," Anhaeuser said. "I think if you ask him, he might say it was. It looked like he slipped a little bit, but of course, you can't bump a guy. If it looks like it and especially on the road, you don't get those calls."
Cooper and the Battery back line turned away some good opportunities in the final 10 minutes of regulation, but Real Salt Lake was back in the goals in extra time.
Sandoval got his second of the night and fourth of the season on another header in the 96th. Morales took a corner kick from the right side that sailed over his intended targets, but Plata got the ball on the left side of the box. He deftly chipped a it up for Sandoval, who nodded past Cooper again.
"The first half was definitely frustrating, because we've got to come out better than that. They had a game plan and executed it and got two goals from it," Sandoval said. "The second half we came out a lot better and got our chances and put them away."
Stephenson put Charleston away in the 105th, crushing a shot from 30 yards out past Cooper. Coincidentally, it also was Sandoval and Stephenson who scored extra-time goals in Real Salt Lake's 3-2 win over the NASL's Atlanta Silverbacks in the third round.
"You look at all the guys that came into the match were difference-makers for me, and that's what you need to have," Kreis said. "The energy level was a little low from quite a few of the players tonight. So the guys coming off the bench were critical. All of them did well, worked hard and were a big part of the difference."
Morales finished things off two minutes later in stoppage time of the first 15-minute period of extra time, converting another penalty after Sandoval was judged to have been held down on a corner kick. His goal marked the first time Real Salt Lake has scored five goals since a 5-0 rout of New England in an MLS match back on July 2, 2010, and gave the team a whopping 19 goals in its past six games overall.
With another lower division opponent set to visit Rio Tinto for the Quarterfinals, Kreis is hoping his team has learned the level of commitment needed against such foes.
"I hope so. I really thought that we were a smart enough, experienced veteran team that we wouldn't have to go through this twice," he said of playing extra time. "I'm hopeful that the third time we won't need to play 120 minutes."
Charleston has a rich Open Cup history, having lost in the final in 2008 and advanced to the semifinals in 1999 and 2004 and quarterfinals in 2007, '09 and '10.
"The club takes it seriously. The players take it seriously," Battery veteran defender John Wilson said. "When you have a lot of young players you want to show up well. You want to try and win the game."
Fourth Round :: Charleston Battery 2 :: AET :: 5 Real Salt Lake
June 12 – Rio Tinto Stadium, Sandy UT – Attendance: 13,763; Cloudy & 92 degrees
Scoring Summary:
CHB: Dane Kelly (Jarad van Schaik) 16
CHB: Nicki Paterson 18
RSL: Devon Sandoval (Tony Beltran) 66
RSL: Joao Plata (penalty kick) 79
RSL: Devon Sandoval (Joao Plata) 96
RSL: Khari Stephenson (Javier Morales) 105
RSL: Javier Morales (penalty kick) 105+
Cautions:
CHB: Nicki Paterson 56, Mike Azira 57, John Wilson 93, Cody Ellison 112
RSL: Devon Sandoval 94
Lineups:
RSL: Josh Saunders; Tony Beltran, Nat Borchers, Aaron Maund (Khari Stephenson 63), Chris Wingert; Kyle Beckerman, Ned Grabavoy, Sebastian Velasquez (Joao Plata 63), Javier Morales; Devon Sandoval, Olmes Garcia (Robbie Findley 74). Substitutes not used: Jeff Attinella (GK), Kwame Watson-Siriboe, Lovel Palmer, Yordany Alvarez.
CHB: Odisnel Cooper; John Wilson, Colin Falvey, Kenneth Ellison, Mark Wiltse; Jarad van Schaik, Michael Azira, Nicki Paterson; Jose Cuevas (Zach Prince 68), Quinton Griffith (Taylor Mueller 72), Dane Kelly (Haviel Cordoves 82). Substitutes not used: Kevin Klasila (GK), Shawn Ferguson, Maikel Chang.
#USOC100