The New York Red Bulls overcame a lot in its 1-0 win over D.C. United. Playing on short rest, without a plethora of players, and with a new head coach, the win over their Atlantic Cup rival is something the team hopes changes the trajectory of its season.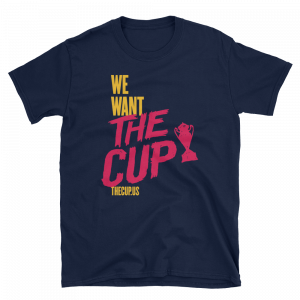 Head coach Troy Lesesne, who was only appointed to the job on Monday following the departure of Gerhard Struber, said his team needed to use the Open Cup. The Red Bulls had only won a single game all year and currently sit at the bottom of the MLS Eastern Conference. They now have a heated derby match against New York City FC this coming weekend in league.

"The message to the team was really clear," he said. "Going into the match, we needed to have action. We needed to use this as a reset and start to move forward in our season and this was a great chance for us to be able to move in that direction tonight, a game so quickly after so much is going on in the last 24 or 48 hours."

This is the second straight year that D.C. has fallen in Round 4 (Round of 32) to the Red Bulls. While the scoreline was not as severe as 2022's 3-0 loss at Audi Field, Saturday's game felt just as one sided. United, coached by legendary English national team player Wayne Rooney, only registered five shots all game with none being on target.

Despite this, New York failed to convert multiple chances to extend its early lead. Meaning its I-95 rival was never truly out of the game.

On the field at Montclair State University (MSU) Soccer Park, New York was without eight players. Six due to injury, including proficient scorers Lewis Morgan and Luquinhas, and one due yellow card accumulation from last year (captain Sean Nealis). The eighth player was new striker Dante Vanzeir, who is currently serving a suspension from both league and team for a racial incident last month.

Due to this, Tom Barlow started the game up top while Dru Yearwood backed him up as an attacking midfielder in a rare start for the Englishman this season. Other non-normal starters included MLS Superdraft pick Peter Stroud (who had played at Montclair with FC Motown-STA in USL League Two) and Hassam Ndam (a regular on the second team).


We kept knocking on the door and Omir Fernandez found the breakthrough!@Audi I #RBNY pic.twitter.com/uPQkdfRGWT

— New York Red Bulls (@NewYorkRedBulls) May 10, 2023
"We have this phrase; 'all in' is a mantra for us," Lesesne said. "And I think you saw that today and players were playing in different positions. It wasn't always perfect in the game and I think again, you got to see the resolve. And that's where I have big respect as we fought through the adversity of the last 24 to 48 hours and the adversity of where our roster is."

United came into the game with a short bench of only five players, including backup keeper Luis Zamudio. 

From the opening whistle, New York seemed to control the game. Despite players like USYNT regular John Tolkin playing fully back on defense, instead of his usual full field threat style, the offense played around the midfield. Barlow started the chances in the 4th minute, running into the United box on the right side and attempting to pass inward before it was blocked. Omir Fernandez followed-up in the 10th minute with a shot from the nearside of the penalty area. His shot to the top right corner forced a diving save from DC's Alex Bono.

Another chance to take an early lead came in the 21st minute. Midfielder Daniel Edelman, playing on a field he knows very well from his team with the reserve team, muffed a chance from inside the box allowing it to be covered by Bono. Two minutes later, Cristian Cásseres Jr. received a ball at the top of the box but held it too long, allowing D.C. defenders to swarm him. His eventual shot went wide right.

The breakthrough came in the 28th minute. A failed United clearance allowed Andres Reyes to jump on the ball near midfield. His pass to a teammate was quickly tapped off to a charging Tom Barlow on the right side. The forward immediately crossed the ball high into the box, finding Omir Fernadez who one-touched the ball into the net with his right foot.


Game ball for W No. 1 ⚽️???? pic.twitter.com/hxiy7RiJw4

— New York Red Bulls (@NewYorkRedBulls) May 11, 2023
It was Barlow's first assist for New York in 109 matches (all competitions). In the team's last two USOC matches at MSU the forward had scored goals in each.

On defense, New York center back Reyes helped fill the void left by the absence of Nealis. He and Tolkin, playing back and allowing Cameron Harper to work as full-field threat, stifled almost every United attack that came into the end. A 34th minute shot by Jackson Hopkins was blocked out by Reyes while Cásseres and Ndam closed out the half by clearing a chance just before the whistle.

The second half saw both teams begin to make substitutions. Lesesne, looking to increase the lead, replaced two defenders with midfielder Wiki Carmona and forward Cory Burke. The latter had two great chances at scoring, both of which he missed due to error. The first in the 50th minute came as a cross into the box, which the Jamaican international failed to fully connect on. Seven minutes later, a one on one from the penalty area resulted in no shot as the ball got away from him.

Burke's night came to an end not long after in the 70th minute. The forward went down holding his ankle and was soon replaced by Dylan Nealis. His status wasn't clear following the match.

That signaled the start of United trying to be more aggressive in its play. Hard challenges became more common with a yellow card on Hayden Sargis in the 66th minute was inches away from being a send-off for being studs up on a tackle at midfield. However it wasn't enough to swing the game.

Despite not being challenged at all, officially, keeper Ryan Meara did his part to lead and organize the backline. As New York looked to extend its lead and took out Reyes, the veteran could be heard barking marching orders to Tolkin and company. The Yonkers, New York native is the MetroStars/Red Bulls all-time leader in Open Cup clean sheets with seven.

Despite wishing he had more MLS clean sheets, Meara, 32 years old, enjoys his chance to contribute to the team he's played for since 2012.

"I just try to prepare myself to just be ready for whatever opportunities come my way. Through the course of my career it's been a lot of Open Cup. So I show up, and try to do my best to help the team. It's a chance to win a cup (and) we came close a couple years ago."

Meara smiled for a moment before continuing.

"I think I'm the only guy that was here for that."

Meara was referencing New York's run to the 2017 US Open Cup Final. The team lost that game to Sporting KC, the organization's second-ever runner-up performance (2003).

The rest of the game saw New York continue to control pace. Sub Carmona had a great run in the 77th minute, playing the ball around two D.C. defenders and breaking an opposing ankle (figuratively). His pass up to Barlow saw the forward scuff the chance on net. Elias Manoel, Barlow's replacement, kept the trend going. His chance in the 88th minute had the forward only needing to beat Bono on the right side of the box. With the keeper prone, his shot was low enough for the United player to make the save.

It was still enough for New York to advance. Lesesne earned his first win as a Major League Soccer coach in a competition he knows very well. The self described "second division guy" is well known for leading USL Championship side New Mexico United to the 2019 Quarterfinals in its debut season. After joining the Red Bulls as an assistant coach for 2022, he thinks his first start as gaffer went pretty well.

"I would rate it as highly as I could possibly rate it," Lesesne said. "I thought it was a great experience to be here at Montclair State too. This is a place that I played at many times in USL matches, so I know it well. So it's kind of ironic that my first match as head coach for Red Bull is at a place that I've been to many times to get a result."
Scoring Summary
28' – New York Red Bulls – Omir Fernandez (Tom Barlow)
Lineups
New York Red Bulls: Ryan Meara (GK), Hassan Ndam, John Tolkin, Andrés Reyes (Cory Burke 45′, Dylan Nealis 70'), Cristian Cásseres Jr., Daniel Edelman, Omir Fernandez, Peter Stroud, Cameron Harper (Wikelman Carmona 45'), Dru Yearwood (Amos Shapiro-Thompson 79'), Tom Barlow (Elias Manoel 82′)
Manager: Troy Lesesne
D.C. United: Alex Bono (GK), Brendan Hines-Ike (Donovan Pines 65'), Matai Akinmboni, Hayden Sargis, Jackson Hopkins, Christopher Durkin, Yamil Asad, Jacob Greene, Cristián Dájome (Lewis O'Brien 84'), Kristian Fletcher, Erik Hurtado (Ruan 65')
Manager: Wayne Rooney

Yellow Cards
Erik Hurtado, DC 36'
Hayden Sargis, DC 66'
Matai Akinmboni, DC 77'