WordPress database error: [Unknown column 'status' in 'field list']
SELECT `final` AS final_round, `group`, `home_team`, `away_team`, DATE_FORMAT(`date`, '%Y-%m-%d %H:%i') AS date, DATE_FORMAT(`date`, '%e') AS day, DATE_FORMAT(`date`, '%c') AS month, DATE_FORMAT(`date`, '%Y') AS year, DATE_FORMAT(`date`, '%H') AS `hour`, DATE_FORMAT(`date`, '%i') AS `minutes`, `match_day`, `location`, `status`, `league_id`, `home_points`, `away_points`, `winner_id`, `loser_id`, `stat_id`, `post_id`, `season`, `id`, `custom` FROM wp_leaguemanager_matches WHERE `id` = '517' LIMIT 1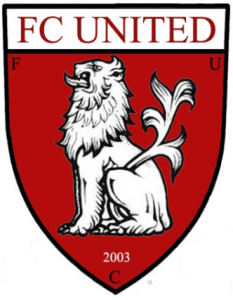 After Wednesday's temporary weather delay turned into a postponement, Chicago FC United and Grand Rapids FC finally played their opening round US Open Cup fixture on Friday, May 12. The match was once again held at Joe Bean Stadium in Wheaton, Ill., this time under sunny skies. The hosts used a late Grand Rapids own goal to propel them to a 1-0 First Round victory.
Grand Rapids FC brought an amped up core of supporters down I-94 with them for the game. This was their first ever appearance in the Open Cup, which they earned by finishing first place in their division last season. PDL-side Chicago FC United, on the other hand, have plenty of experience in this tournament, playing in 12 games over the last 13 years under the Chicago Fire umbrella, a relationship that ended recently.
Charlie Trout, United's coach for the match (current coach and former MLS and SPL star Jamie Smith was unavailable), says the rainout "affected both sets of players differently," but conceded that it likely affected the away team to a greater extent.
The game, played in front of 150 fans on a Friday afternoon, was a back and forth struggle in which both teams failed to create more than a handful of quality chances. A specific player who stood out was Sawyer Jackman, the goalkeeper for Chicago FC United.
Coach Trout individually praised the Chicago native and Florida Gulf Coast University student athlete, crediting him in particular for "keeping [Chicago FC] in the game from the 65th to the 75th minute."
The game was a defensive struggle all the way until the end when it was seemingly poised for extra time. However, Grand Rapids' fortunes quickly and abruptly changed when defenseman Peter Brown netted an own goal in the 90th minute.
With not enough time left to equalize, Chicago FC United were able to hold on and advance. This was their eighth all-time victory in the Open Cup, and their first since 2012.
Chicago FC United will play host in their Second Round match, this time to the Pittsburgh Riverhounds of the USL on Wednesday at Martin Stadium on the campus of Northwestern University.
Trout said that his players will "have to show fight and character," adding that they will have to "go in there and be brave" to get the result desired.
WordPress database error: [Unknown column 'status' in 'field list']
SELECT `final` AS final_round, `group`, `home_team`, `away_team`, DATE_FORMAT(`date`, '%Y-%m-%d %H:%i') AS date, DATE_FORMAT(`date`, '%e') AS day, DATE_FORMAT(`date`, '%c') AS month, DATE_FORMAT(`date`, '%Y') AS year, DATE_FORMAT(`date`, '%H') AS `hour`, DATE_FORMAT(`date`, '%i') AS `minutes`, `match_day`, `location`, `status`, `league_id`, `home_points`, `away_points`, `winner_id`, `loser_id`, `stat_id`, `post_id`, `season`, `id`, `custom` FROM wp_leaguemanager_matches WHERE `id` = '517' LIMIT 1
WordPress database error: [Unknown column 'status' in 'field list']
SELECT `final` AS final_round, `group`, `home_team`, `away_team`, DATE_FORMAT(`date`, '%Y-%m-%d %H:%i') AS date, DATE_FORMAT(`date`, '%e') AS day, DATE_FORMAT(`date`, '%c') AS month, DATE_FORMAT(`date`, '%Y') AS year, DATE_FORMAT(`date`, '%H') AS `hour`, DATE_FORMAT(`date`, '%i') AS `minutes`, `match_day`, `location`, `status`, `league_id`, `home_points`, `away_points`, `winner_id`, `loser_id`, `stat_id`, `post_id`, `season`, `id`, `custom` FROM wp_leaguemanager_matches WHERE `id` = '517' LIMIT 1