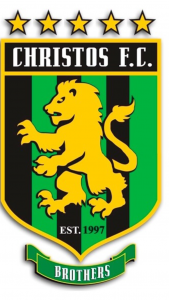 Christo FC had an early goal by Peter Caringi and the striker added two more in a 3-0 victory over Fredericksburg FC on their own turf to open the Lamar Hunt US Open Cup.
"I feel like we were prepared," Caringi said. "We don't practice as much as some of these other pro teams but we have guys who have played together so we've got that chemistry. When we're together I feel like we can beat any team no matter who it is."
Both teams were fast moving at the start of the game, with Christo not missing a step in their first contest of the tournament. An early mistake by Fredericksburg's defense in the third minute proved costly, as Caringi took advantage and found the net while Daniel Baxter recorded an assist.
Fredericksburg seemingly settled down at this point of the match, controlling a quick-striking Christo offense. Baxter was a huge part of that offense and was all over the field, contributing with great speed to set up scoring opportunities while slipping through defenders throughout the game.
Fredericksburg got their first shot on goal in the ninth minute, as the offense started to pull together. Christo's defense held strong, and forced Fredericksburg to go scoreless for the entirety of the first half.
Fredericksburg had many chances to knock in goals, as Juanra Farjado had multiple impressive passes down the field to put his team in a good position to score. One of those passes seemingly went 60 yards to perfectly settle in the opponent's corner and give Fredericksburg a chance. Much like what would transpire for the rest of the game however, Fredericksburg just couldn't cash in.
Christos started the second half the same way they had started the first. Fredericksburg seemed to have a lot of momentum and some new fire in the offense, but Christo silenced that when Caringi connected with his second goal. Mamadou Kansaye had an assist on the goal with a picture perfect pass. The pass went right in front of Fredericksburg's goal, set up so that Caringi had a perfect angle for a header into the net.
Down two goals, Fredericksburg faced some adversity as the offense slowed down, and shots on goal for both teams became a rarity as ball possession was traded back and forth.
In the 65th minute, Fredericksburg made all three of its substitutions. Some fresh faces helped spark a struggling offense and it showed in the 68th minute. Fredericksburg managed three shots on goal all within three minutes, desperately trying to find their way back into the game. Fredericksburg would come up empty all three times, despite multiple great looks that were foiled by good defense and some outstanding plays by Christo's goalkeeper.
In the 87th minute, Christo pulled away as Caringi was alone with the net, and completed his hat trick to put the game away.
That chemistry will be a major key to the game next Wednesday, when Christo will face the Richmond Kickers who are an affiliate of D.C. United. Christo will be in enemy territory again, as the game is being played at City Stadium in Richmond.