In a game that would decide which team would be the sole representative of the region left standing in the 2023 US Open Cup, the Revolution proved that they are indeed worthy of their New England moniker, defeating Hartford Athletic 2-1 at Gillette Stadium on Tuesday night. Goals from Justin Rennicks and Dave Romney secured the victory, assuring that the Revolution will play in the Fourth Round for their eighth consecutive Cup in a row.
New England rested several players who have been a key part of their success in the young MLS season, including star Carles Gil and goalkeeper Djordje Petrovich, with Earl Edwards Jr. getting the nod in net instead. Hartford would have to attempt to upset New England without star striker Elvis Amoh, who missed the contest due to an injury.
A look back at last night's @opencup victory over Hartford Athletic ???? pic.twitter.com/7V2xqZ7kCe

— New England Revolution (@NERevolution) April 26, 2023
In the first 10 minutes of the contest, Athletic showed little sign of being intimidated by their first-division opponent. A New England turnover in their half in the seventh minute led to an early chance for Hartford's Prince Saydee, but his strike deflected off the crossbar.  
Instead, it would be the Revolution who ended up striking first. A header from forward Justin Rennicks in the 12th minute off a well-placed corner kick from Rivera gave the home team an early lead. This goal was Rennick's second all-time in Cup competition. It was also his first of the 2023 calendar year.
Despite being only 24 years old, six of the Revolution's starters were younger than Rennick, suddenly casting him into a role as one of the squad's veteran leaders.
"I try to do my best to talk to the guys and keep them going," he said. "They're all so talented, it's a pleasure to play with them."
Even after allowing the early goal, Hartford hardly looked out of place playing at an MLS stadium, frequently applying pressure on New England's defenses. Their best chance for a first-half goal came in the 39th minute when a cross from Saydee was deflected by Edwards Jr. into the center of the goal area. An attempt to clear the ball by New England defender Joshua Bolma bounced off the back of a teammate's leg and then ricocheted off the post, nearly resulting in a game-tying own goal. The ball fell to Hartford's Jeciel Cedeno, but he was unable to guide it past New England's defense.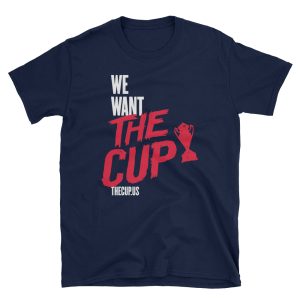 Hartford continued to press in the second half. In the 52nd minute, a sudden counterattack from Athletic allowed Prince Saydee to slide a quick pass across the goal area to Antoine Hoppenot, who then put a slow shot back across the net to beat a diving Edwards Jr. This goal was Hoppenot's first of 2023 and comes over 11 years since he scored his first USOC goal for Philadelphia Union in 2012.
In the 56th minute, a shot from outside the box off the foot of Cedeno required a diving save from Edwards, narrowly missing a chance to give Hartford the lead. Several New England giveaways on their side of the field allowed Hartford to control the pace of play for the first 20 minutes of the second half.
Possibly sensing that his team needed a boost, Revolution Coach Bruce Arena made some drastic changes to the lineup in the 71st minute. Four players entered the match, including Revolution mainstays Carles Gil and Brandon Bye, as well as newcomer Dave Romney.
The fresh legs seemed to help New England, and the momentum slowly started to swing their way. In the 76th minute, two of the recent substitutes combined to give the Revolution the 2-1 lead. A Gil cross found the left foot of Romney, who flipped it home past a diving Sanchez to give the former Nashville FC defender his first goal for his new club.
New England turned their attention to holding on to their lead, bringing on established veteran defender Andrew Farrell in the 85th minute to help shore up their defense. This was Farrell's 15th all-time appearance for the Revs in the Cup, putting him two behind Diego Fagundez for most in club history.
Farrell's presence proved to be a stabilizing force. While Hartford managed to earn a few late corners and a last-minute freekick outside the box, they failed to capitalize on any of these opportunities, allowing the Revolution to escape with the win.
After the game, Arena was satisfied that his club got the result they needed to advance but took issue with their overall performance.
"I think it was a sloppy performance on our part. The first half, we didn't play particularly well, and then conceded that goal at the beginning of the second half," he said. "We got a little bit better, we had a few chances we were sloppy with."
This 2-1 victory allowed New England to advance to the Fourth Round of the competition, continuing their unbeaten streak in 2023 while playing at home. Their use of several younger rotational players also gave some key members of the squad a chance to get some rest before a big MLS clash with fellow Eastern Conference leaders F.C. Cincinnati on Saturday.
About 30 or so boisterous Hartford Athletic faithful made the 100-mile trek from Connecticut over to Foxborough, making their presence known at cavernous Gillette Stadium. The game officially drew just under 2,000 fans.
While this is now the third US Open Cup in a row that Athletic has crashed out in the Third Round, Hartford goalscorer Antoine Hoppenot was appreciative of the support from their fans following the game.
"It gave us a little bit of extra energy. It was massive," he said. "It gave us an opportunity to get back into the game and push through the ninety."